Episodes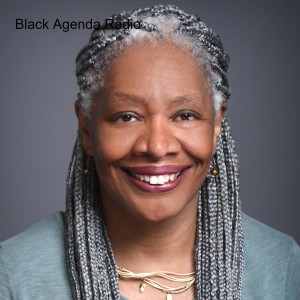 Monday Dec 19, 2016
Monday Dec 19, 2016
Welcome, to the radio magazine that brings you news, commentary and analysis from a Black Left perspective. I'm Glen Ford, along with my co-host, Nellie Bailey.
For more than half a century, criminal justice reform advocates have pushed for community review boards to investigate and punish police brutality. It's commonly accepted that these review board are toothless unless they have the power to subpoena witnesses. However, police unions are seeking a court injunction against Newark, New Jersey's Civilian Complaint Review Board, established by Black Mayor Ras Baraka. The People's Organization for Progress, POP, has a seat on the Review Board. POP chairman Larry Hamm isn't surprised that the cops want to shut the board down.
Street protests continue, in Haiti, where all three of the nation's largest parties charge yet another election has been rigged. The U.S.-backed candidate, Jovenel Moise, supposedly won a phenomenal 55 percent of the vote, while Maryse Narcisse, the candidate of Fanmi Lavalas, the party of former President Jean Bertrand Aristide, was allocated less than 10 percent of the vote. Observers point out that, if Moise was so popular, his supporters should be dancing in the streets. But instead, the streets are full of protesters. Pierre Labossier, of the Haiti Action Committee, has just returned from Haiti. We asked him what he thought about Moise being given 55 percent of the vote. 
The people of East Aleppp, in Syria, have finally been liberated after four years of occupation by U.S.-backed Islamic Jihadists. Fares Shehabi is an independent member of the Syrian parliament, from Aleppo. He's also head of the Syrian Chamber of Industry. Shehabi was interview by Patrick Hinningson, of the "Sunday Wire" program on Alternate Current Radio. Shehabi has been greeting his countrymen recently freed from the jihadists.
Last month, at the Schomburg Center in New York's Harlem, MOVE activist Ramona Africa appeared on a program organized by Inside the Activists Studio. Ramona Africa is a survivor of the mass incarceration and killing of MOVE members by Philadelphia Police. Robyn Spencer is one of the organizers of Inside the Activists Studio. Spencer was interviewed by Black Agenda Report producer Kyle Fraser.
And that it's for this edition of Black Agenda Radio. Be sure to visit us at BlackAgendaReport.com, where you'll find a new and provocative issue, each Wednesday. That's www.BlackAgendaReport.com. It's the place for news, commentary and analysis, from the Black Left.