Episodes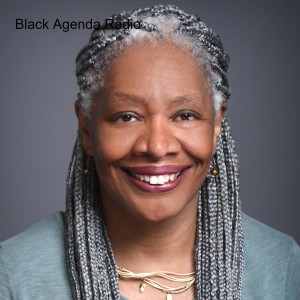 Monday Aug 26, 2019
Monday Aug 26, 2019
Welcome to the radio magazine that brings you news, commentary and analysis from a Black Left perspective. I'm Glen Ford, along with my co-host Nellie Bailey. Coming up: Is it Colin Kaepernick versus Jay-Z, or rich capitalists versus a Black movement against racist police killings? And, white supremacist gunmen have slaughtered hundreds of people in the U.S. in recent decades, prompting some to demand extra powers for the FBI. But does the Bureau really want to catch the racist bad guys? We'll explore that issue.
Three months ago, four U.S. activists were arrested for occupying the Venezuelan embassy in Washington, with the express permission of the Venezuelan government, after the Trump administration recognized the pro-coup politician Juan Guaido as that nation's leader. The four Americans face up to a year in jail and heavy fines, if convicted. One of them is Kevin Zeese, a co-founder of Popular Resistance. We asked Zeese how the case is going.
 Black Twitter has been buzzing about rapper Jay-Z's recently announced collaboration with the owners of professional football. Jay-Z cut a deal to produce entertainment for the NFL and to consult on League racial policies. The move is widely seen as a betrayal of sidelined player Colin Kaepernick. We spoke with James Hill Jr., a writer and doctoral candidate at Northwestern University, who two years ago wrote an article for Black Agenda Report about Kaepernick and his "take a knee" initiative. Hill has some thoughts on the Jay-Z deal.
The constant drumbeat of mass shootings, many of them carried out by white supremacists, has prompted some people to call for giving enhanced powers to the FBI. But civil liberties activists disagree. Chip Gibbons is with the advocacy group, Defending Human Rights and Dissent. Gibbons says the FBI has plenty of authority to investigate and cause the prosecution of violent white supremacists, but chooses not to do so.