Episodes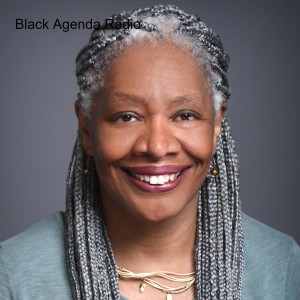 Monday Jul 19, 2021
Monday Jul 19, 2021
Welcome to the radio magazine that brings you news, commentary and
analysis from a Black Left perspective. I'm Margaret Kimberley, along with my co-host
Glen Ford. Coming up: The President of South Africa maintains that the recent riots that
followed the arrest former president Jacob Zuma were actually part of an insurrection
against the state. And, some things seldom change when the two parties switch places
in the United States. President Joe Biden is just as hostile to China and Cuba as Donald
Trump was.
But first -- Broward County College in south Florida recently hosted a discussion about
the turmoil in Haiti, where the president was assassinated by a mercenary force from
Colombia. All the participants in the Browder College talk were Haitian Americans –
among them, professor Reginald Darbonne and author and activist Pascal Robert, who
emphasizes that class is an important part of Haiti's historical dynamic.
That was author and activist Pascal Robert, speaking at Broward College,
in South Florida.
The continuity of US foreign policy, even as the Democrats and Republicans trade
places in the White House, is quite amazing. Although Democrats portrayed President
Donald Trump as representing everything they opposed, when Joe Biden took control of
the Oval Office he left Trump's moves against China and Cuba intact, virtually
unchanged. That subject was explored by Sean Blackmon, of Sputnik Radio, in an
interview with Netfa Freeman, of the Black Alliance for Peace.
That was Netfa Freeman, of the Black Alliance for Peace, on Sputnik
Radio with Sean Blackmon and  Jacqueline Luqman.
When former South African President Jacob Zuma was arrested on corruption charges,
housands of his followers rioted and looted in two African Provinces, last week.
President Cyril Ramaphosa claimed the disturbances amounted to an attempted
insurrection against the state. To dig deeper into this story, VAV Radio called o
Abayomi Azikiwe, editor of the Detroit-based Pan African News Wire.