Episodes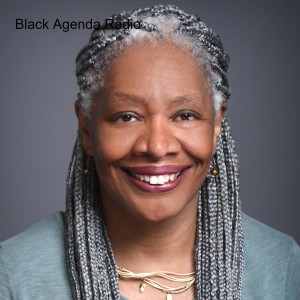 Monday May 29, 2017
Monday May 29, 2017
Welcome, to the radio magazine that brings you news, commentary and analysis from a Black Left perspective. I'm Glen Ford, along with my co-host, Nellie Bailey. Coming up: Why Russians have a healthy dislike for Barack Obama and Hillary Clinton; Afro-Colombians have launched a general strike in the mostly Black city that serves as the country's largest port; and, for the first time in a very long time, supporters of Mumia Abu Jamal think there may be a way to get him a new trial.
But first – voters in the majority Black city of Jackson, Mississippi, the state capital, go to the polls on June 6, to pick a new mayor. The front-runner is Antar Lumumba, son of former mayor Chokwe Lumumba, the radical Black activist and lawyer who died during his first year in office in 2014. Kali Akuno is a key activist in Lumumba's campaign, and a veteran of the Malcolm X Grassroots Movement. The Lumumba team has run and won, in Jackson, and run and lost. But the current race doesn't feel like deja vu, to Akuno.
Activist and author David Swanson, publisher of the influential web site "War Is A Crime," recently returned from a trip to Russia. Since many Americans, especially Democrats, have been tripping out ON Russia, we thought we'd ask Swanson what he discovered on his trip.
Black people in the South American nation of Colombia are on a general strike in the port city of Buena-venTURA. Charo Mina-Rojas is an activist with Black Community Process, part of a broad spectrum Afro-Colombian organizations that are protesting racism and poverty in the region.  
Supporters of Mumia Abu Jamal, the nation's best known political prisoner, are demanding release of documents related to the conduct of a former prosecutor and judge who was instrumental in getting Mumia sentenced to death, in 1982, in the killing of a Philadelphia cop. That sentence was later reduced to life in prison. Black Agenda Radio producer Kyle Fraser spoke with Gwendolyn Debrow, an activist with the Campaign to Bring Mumia Home.
Mumia is a regular commentator for Prison Radio. In his latest essay, Abu Jamal says he hears the sound of something collapsing -- not just in Washington, but throughout the U.S. Empire.
And that it's for this edition of Black Agenda Radio. Be sure to visit us at BlackAgendaReport.com, where you'll find a new and provocative issue, each Wednesday. That's www.BlackAgendaReport.com. It's the place for news, commentary and analysis, from the Black Left.