Episodes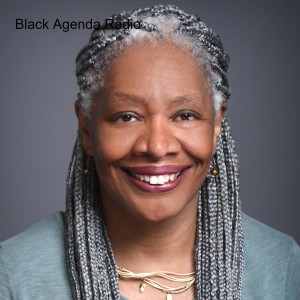 Monday May 28, 2018
Monday May 28, 2018
Welcome to the radio magazine that brings you news, commentary and analysis from a Black Left perspective. I'm Glen Ford, along with my co-host Nellie Bailey. Coming up: a national conference was held in North Carolina, last week, in hopes of revitalizing the Black liberation movement. And, the film "Black Panther" turned Black super-hero images into a worldwide box office smash. We'll talk with someone who's been turning out Black superhero comic books for more than 40 years.
Mumia Abu Jamal and his longtime collaborator, Stephen Vittoria, have a new book out. It's titled "Murder Incorporated: Empire, Genocide and Manifest Destiny – Book One: Dreaming of Empire. The book is a sweeping examination of the white settler and colonial project from Christopher Columbus to the present day. The authors will later release Books Two and Three, covering CIA interventions around the world and perpetual U.S. wars, the mass security and surveillance state, and the delusion of a post-racial America. Six years ago, Stephen Vittoria produced the documentary film, "Long Distance Revolutionary: A journey with Mumia Abu Jamal." Vittoria explains how he got into the book venture with Mumia.
Black super-hero characters are all the rage in the wake of the huge box office success of the movie "Black Panther." But the Black comic book hero genre has been out there for many decades, pioneered by people like Professor Turtel Onli, of Onli Studios, in Chicago, producers of a long list of comic book titles. Professor Onli told us how he got started in the Black super-hero business.
In Durham, North Carolina, last week, activists from around the country came together for a National Assembly for Black Liberation, aimed at injecting new life into the Black Freedom Movement. One of those who spoke was Larry Hamm, chairman of the People's Organization for Progress, based in Newark, New Jersey.