Episodes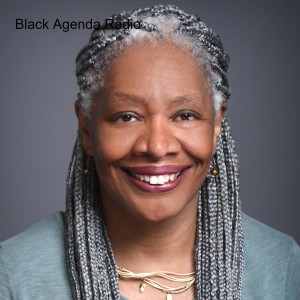 Monday May 21, 2018
Monday May 21, 2018
Welcome to the radio magazine that brings you news, commentary and analysis from a Black Left perspective. I'm Glen Ford, along with my co-host Nellie Bailey. Coming up: Israel's massacre of unarmed Palestinians has once against shocked the sensibilities of the world, unless, of course, you are a U.S. Democrat or Republican, in which case, whatever Israel does is fine; And, the Move 9 have been imprisoned for nearly 40 years, but the struggle to free them, continues.
Rev. Edward Pinkney, the activist from Benton Harbor, Michigan, was exonerated, this month, of election tampering charges that put him prison for two and a half years. Rev. Pinkney is back pursuing his old nemesis, the Whirlpool Corporation, which has dominated the poor, Black town for decades. Rev. Pinkney is set to disrupt Whirlpool's pet project, the local PGA senior golf tournament.
Israel has once again shocked the world, methodically slaughtering Palestinian demonstrators in Gaza. Scores of Palestinians have been killed by Israeli snipers, and literally hundreds more wounded and maimed, as they demanded the right to return to their ancestral lands that were seized by the apartheid Zionist state. We spoke with journalist and educator Vijay Prashad, and asked him what the Gaza massacres show about Israel.
Protesters inhave been trying in vain to stop the Philadelphia Orchestra from going on trip to Israel. Susan Abulhawa is with the Philly Don't Orchestrate Apartheid Coalition.
President Donald Trump delighted the Israeli regime, by recognizing Jerusalem as the apartheid state's capital, in clear violation of international law. But Black Agenda Report's Bruce Dixon says the Democrats are just as guilty of coddling the Israelis as the Republicans.
Black Agenda Radio producer Kyle Fraser spoke with Mike Africa Jr, of the Philadelphia MOVE Family, whose father and mother, Mike Africa senior and Debbie Africa, and other MOVE members have been locked up for four decades in the death of a policeman. Supporters of the MOVE 9 have recently been organizing on behalf of Puerto Rican relief, as well as raising money for legal defense. Mike Africa Jr says