Episodes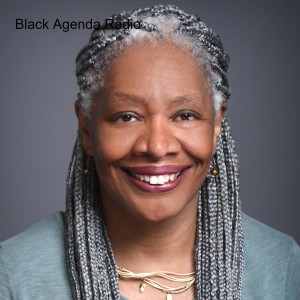 Monday May 10, 2021
Monday May 10, 2021
Welcome to the radio magazine that brings you news, commentary and
analysis from a Black Left perspective. I'm Margaret Kimberley, along with my co-host
Glen Ford. Coming up: The US Census Bureau caused a big stir when it predicted that
Anglo Whites would become a minority of the US population by either the year 2042 or
2045. But, what impact will the huge Latino immigrant influx have on racial attitudes
deep into the 21 st century? We'll explore that question. And, the South American nation
of Colombia is gripped by protest, as the US backed government attempts to impose a
harsh austerity regime. We'll hear from a Black Colombian activist.
But first – the Covid-19 pandemic has worked vast changes in US life, but some things
remain the same -- such as the fact that women still do most of the housework, and
immigrants assume much of the burden of cleaning up the country. We spoke with
Nicole FROI-Oh, a Colombian-Brazilian journalist and researcher who authored an
article titled, "The Pandemic Housework Dilemma Whitewashed."
That was journalist and researcher Nicole FROI-Oh.
Census Bureau data seem to show that white majorities will become a thing of the past
in the United States before the mid-point of the 21 st century, largely because of
continued immigration. However, what happens to that calculation if many of those
immigrants from Latin America insist on claiming to be white? Could that prolong the
existence of white majorities in this country? We posed that question to Professor
Shantee Rosado, of the Africana Studies and Latino and Caribbean Studies
departments at Rutgers University. Professor Rosado's current book project is titled,
"Latinxs and the Emotional Politics of Race and Blackness in the U.S."
That was Dr. Shantee Rosado, speaking from Rutgers University.
The South American nation of Colombia, where millions of Black people have been
driven from their homes in recent decades, is in the midst of a general strike against the
US backed regime. President Ivan DOO-Kay's police and military have killed scores of
protesters. We spoke with Sharo Mina-Rojas, a leader of the Black Communities
Process organization in Colombia, which is manning blockades of the roads near the
largely Black city of Cali.