Episodes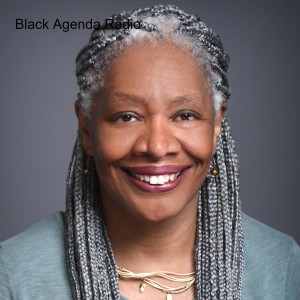 Monday May 03, 2021
Monday May 03, 2021
Welcome to the radio magazine that brings you news, commentary and
analysis from a Black Left perspective. I'm Margaret Kimberley, along with my co-host,
Glen Ford. Coming up: Haiti, a country whose popularly elected president was
overthrown by the United States in 2004, suffers under yet another leader imposed by
the US, who wants to change the constitution to make himself even more powerful. And,
the death of the dictator of the African nation of Chad has France and the United States
worried about how they'll keep control of the volatile Sahel region.
But first – the corporate media would have you believe that President Joe Biden is the
spitting political image of Franklin Delano Roosevelt. But veteran activist Margaret
Flowers, of Popular Resistance, rejects that comparison. Flowers says the Biden
presidency is as corporate as they get.
That was Margaret Flowers, of Popular Resistance, speaking from
Baltimore.
The Haitian people have been protesting almost non-stop ever since Jovenel Moise was
named president after winning only a small fraction of the nation's voters in an election
fraught with irregularities, in 2016. Moise now proposes to change Haiti's constitution,
so that he can rule with immunity from prosecution for crimes. We spoke with Daoud
Andre, a Brooklyn-based radio host and an organizer with the Committee to Mobilize
Against Dictatorship in Haiti. Andre says Washington calls the shots in Haiti.
That was Daoud Andre, of the Committee to Mobilize Against Dictatorship
in Haiti, speaking from Brooklyn, New York.
For the past 30 years, the oil-rich, but dirt-poor, nation of Chad, in Africa's Sahel region,
was run by Idris DAY-bee, a dictator backed by both France and the United States. But
DAY-bee was reported killed in combat with rebels, last week, and his son is now in
charge. Dr. Gerald Horne, a professor of history and African American Studies at the
University of Houston, is adept at interpreting political events around the world. Horne
was interviewed by Willmer Leon and Garland Nixon on Sputnik Radio.
Black politics is a vibrant force in the United States, including behind
bars. Bilal Abdul Salem Bey is incarcerated in Hutchinson, Kansas. He's a member of
the New Afrikan Black Panther Party, and filed this report for Prison Radio.