Episodes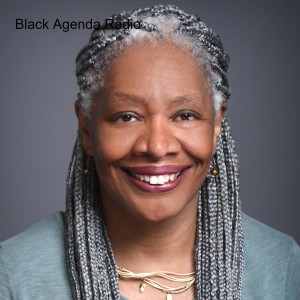 Tuesday Apr 17, 2012
Tuesday Apr 17, 2012
Tear Down U.S. Prison Gulag
"It's a counterinsurgency before there is an insurgency." That's how Los Angeles activist Clyde Young views America's incarceration of 2.4 million people, most of them Black and Latino. The Stop Mass Incarceration Network plans actions in New York, Los Angeles, Atlanta, Chicago and the San Francisco Bay area on April 19, a National Day of Resistance to Mass Incarceration. Statutes like Florida's Stand Your Grand Law encourage racist vigilantism, said Young. "They're nothing but new forms of lynch laws, where any citizen…can shoot a person down on the street, and be exonerated." In Atlanta, activist Joey Johnson said George Zimmerman, Trayvon Martin's killer, was "acting out a larger, racist societal project. It requires a deeper, systemic change if we're going to get to the root of it, and not constantly be dealing with the phenomenon."
Occupy Harlem to Rally for "All the Trayvons"
"It's essential for us to build a united front against racist killings," said Dr. William Sales, an organizer of Occupy Harlem's rally and march, April 21. "We have to move against what has emerged as a New Jim Crow. It's really a form of terrorism that is more associated with the Old Jim Crow than with law enforcement," said Sales, an associate professor of African Studies at Seton Hall University. For information, call 646.812.5188.
Justice Wanted: Plan Needed
"What appears to be an escalation of terror against Black people, is also routine practice," said Kali Akuno, of the U.S. Human Rights Network, in Atlanta. Akuno is circulating a National Plan of Action for Racial Justice, which includes a data base on recent racist killings of Blacks. Young people "are being force fed this narrative that we have somehow magically emerged into some kind of post-racial society." Instead, said Akuno, Blacks must "organize into formations that exercise power to create the kind of society that you want."
Housing Settlement Almost Worthless to Underwater Homeowners
Activist David Hungerford led angry members of the Coalition to Save Our Homes to New Jersey's state capital in Trenton, to demand reductions in mortgage principals. The $25 billion settlement between the nation's state attorney generals and the big banks "broadly speaking, does almost nothing" for homeowners that are "underwater" to the tune of $700 billion. The top state law enforcement officers "talk with the people who perpetrated predatory lending, but they won't talk to the victims," said Hungerford.
Black Teachers Pushed Out in Denver
African American teachers are being "pushed, en mass to retirement, fired, put on disciplinary hearing or on leave" in the Denver public schools, because of the Obama administration's so-called "turnaround" program, said Cozette Hammock-West, a retired teacher with the Alliance of Neighborhood Organizations for Justice for African Americans. Black educators are replaced by "young white teachers, most of them from the Teach for America program, where they are not even trained to teach."
A U.S. Chapter for ILPS
On May 19, in Chicago, the International League of People's Struggle, representing 200 organizations, worldwide, will welcome its newly organized U.S. chapter. "It's not only people in those countries that are being invaded and bombed by the United States" that need solidarity, said Bill Doar, a vice-chairman of ILPS. "We, too, need international solidarity to fight against the power of Wall Street and U.S. corporations." ILPS delegates will also take part in mass demonstrations against the NATO summit meeting in the city.
A Real Socialist for President
Stephan Durham, who's seeking the presidential nomination on the Peace and Freedom Party line, says he is THE socialist candidate in the race. "Capitalism is addicted to war," said the Freedom Socialist Party member. "Fundamental change" is needed in the U.S., "so that the world will have a chance to breathe."