Episodes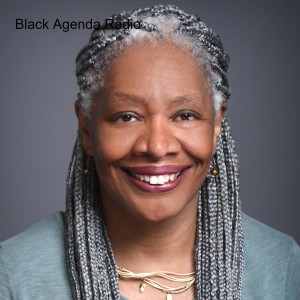 Monday Feb 01, 2021
Monday Feb 01, 2021
Welcome to the radio magazine that brings you news, commentary and analysis from a Black Left perspective. I'm Margaret Kimberley, along with my co-host Glen Ford. Coming up: Donald Trump told lies every day, but so did Democrats, who now have most of the microphones to themselves. We'll hear from a former CIA analyst, who knows a great deal about lying. Mumia Abu Jamal has a commentary on the "American Way of Fascism." And, we'll discuss anti-Black racism in Brazil, and police brutality and corruption in Nigeria.
But first -- a report by the Institute for Policy Studies shows that the billionaire class in the U.S. has grabbed more money, in shorter time, during this pandemic and economic crisis than has ever been amassed in the history of the world. The crisis has given birth to 46 new billionaires, for a total of 660 super-rich oligarchs, while the billionaire class has added more than a trillion dollars to their already fabulous wealth. Omar Ocampo was one of the researchers that studied this explosion of billionaire wealth.
Max Blumenthal and Ben Norton, of The Gray Zone, are serious journalists of the Left. They recently interviewed Ray McGovern, a former CIA analyst who has vigorously argued that Russiagate is a fiction concocted by his former employers and the Democratic Party to justify a New Cold War, and to provide an excuse for Hillary Clinton's loss in 2016.
Although the media these days refer to every Black activist and protest group as "Black Lives Matter," today's youth-based, Black-led movement is made up of many organizations. One of the newer groups is the North Carolina-based Assata Collective. We spoke with Crystal Eze (eh-zeh), a college nursing school graduate and member of the Assata Collective who has been organizing against police repression in both the United States and her birthplace in Africa.
Academics make up an important section of the current movement for social transformation. Dr. Ugo Edu teaches African American Studies at UCLA, and is a medical anthropologist. She's done field work in Brazil, thinks that environmental justice should be at the cutting edge of the Movement.
Mumia Abu Jamal has been a political prisoner for more than two generations. But Abu Jamal is known around the world as a keen observer of current affairs. His latest essay is titled, "The American Way of Fascism."