Episodes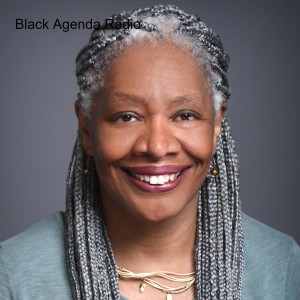 Monday Jan 16, 2017
Monday Jan 16, 2017
Welcome, to the radio magazine that brings you news, commentary and analysis from a Black Left perspective. I'm Glen Ford, along with my co-host, Nellie Bailey. Coming up: Dr. Anthony Monteiro says the U.S. political and economic system is coming apart at the seams, with the ruling class fighting among itself -- and that's one reason the Democrats seem to have gone crazy over the imagined Russian threat. We'll talk with Dr. Monteiro about the Democrats' disarray, and the larger crisis of capitalism.
We'll present some remarks by Paul Street, the activist,author and educator who's been a long-time critic of Barack Obama. Paul Street pegged Obama, early on, as a profoundly conservative politician. Street recently spoke at the Open University of the Left, in his home town of Chicago. He talked about why the Democrats and their allies in the intelligence services are trying to destabilize the Donald Trump presidency before he's even sworn in to office.
Back in October and early November, when almost everyone else was predicting a landslide victory for Hillary Clinton, political activist and educator Dr. Anthony Monteiro was saying Donald Trump stood a real chance of winning the White House. Dr. Monteiro is a Duboisian Scholar, and a member of the Black Radical Organizing Committee, in Philadelphia. We asked him why the Democrats are attacking the incoming Trump administration from the Right, and blaming the Russians and domestic critics for Hillary Clinton's defeat.
The New Year brings little in the way of improvement to the lives of the 2.3 million Americans in prison – the largest gulag in the world. Political prisoners like Khalfani Malik Khaldun, at Indiana's Wabash Valley State prison, are under constant pressure, as he explains for Prison Radio.
And that it's for this edition of Black Agenda Radio. Be sure to visit us at BlackAgendaReport.com, where you'll find a new and provocative issue, each Wednesday. That's www.BlackAgendaReport.com. It's the place for news, commentary and analysis, from the Black Left.