Episodes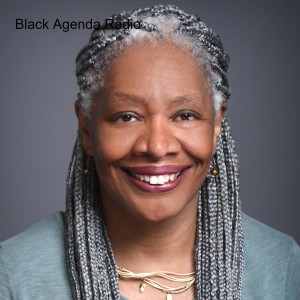 Monday Nov 04, 2019
Monday Nov 04, 2019
Welcome to the radio magazine that brings you news, commentary and analysis from a Black Left perspective. I'm Glen Ford, along with my co-host Nellie Bailey. Coming up: Can a Black-Native American alliance bring the white supremacist, conquistador state to an end? An author and educator thinks so. Another writer believes that the climate crisis will create the political conditions that will defeat white supremacy. We'll hear his theory, as well. And, political prisoner Mumia Abu Jamal provides a lesson on the roots of the prison abolition movement.
 Blacks have been voting overwhelmingly Democratic for more than two generations. For much of that period, the actual Black economic condition has deteriorated, relative to whites. But Joe Biden is running for president as if the past was great for Black people. We spoke with Malaika Jabali, a public policy attorney, writer, and activist, based in Brooklyn, New York. Jabali says the establishment Democrats are working on the wrong assumptions.
Scholars have written quite a bit about alliances between Blacks and Native Americans, resisting European conquest and enslavement in the Americas. But Tiffany King, an Assistant Professor of Women's, Gender, and Sexuality Studies at Georgia State University, has written a book that argues that Blacks and Native Americans still pose a threat to what she calls "the conquistador white settler nation." Tiffany King's book is titled, "The Black Shoals: Offshore Formations of Black and Native Studies."
Climate change threatens to make much of life on Earth extinct, including human life. But educator and journalist Nicholas Powers thinks some good can come out of the mobilization to fight climate change. Powers is author of the book, "The Ground Below Zero: 9/11 to Burning Man, New Orleans to Darfur, Haiti to Occupy Wall Street." Powers is also an associate professor of English at the State University of New York at Old Westbury. In a recent article for Truthout, Powers surmised that the climate crisis may create the political conditions to finally defeat white supremacy.
Mumia Abu Jamal, the nation's best known political prisoner, presents this report on the roots of the current prison abolition movement.