Episodes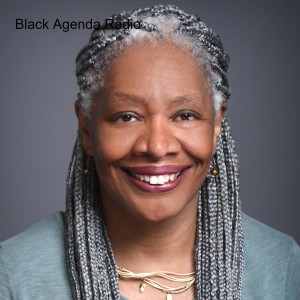 Monday Oct 07, 2019
Monday Oct 07, 2019
 Welcome to the radio magazine that brings you news, commentary and analysis from a Black Left perspective. I'm Glen Ford, along with my co-host Nellie Bailey. Coming up: U.S. cops act like soldiers and U.S. soldiers think they are the police of the world. A Black activist explains the connection. And, another left activist says this is the year to take on the corporate Democrats on their own turf, and he's targeted House Speaker Nancy Pelosi.
 The Black is Back Coalition for Social Justice, Peace and Reparations is preparing to descend on Washington, on the first weekend in November, as the Coalition has done every year since Barack Obama's first year in the White House. The arch racist Donald Trump is now the chief executive. But Black Is Back Chairman Omali Yeshitela says the enemy remains the same: U.S. Imperialism and white supremacy.
Mass Shootings, Militarism and Policing Are Chapters in the Same Manifesto." So says the title of a recent article by Dereka Purnell, a movement lawyer, writer and activist. We asked Purnell how she came to that conclusion.
Another movement lawyer, Shahid Buttar, is running for Congress to unseat Democratic House leader Nancy Pelosi in her home district of San Francisco. Buttar is a lifelong activist and former director of the Bill of Rights Defense Committee. Until now, he had rejected electoral politics, but this year he sees an opening for the left. Buttar thinks his campaign is doing well.