Episodes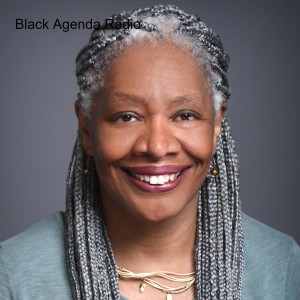 Monday Dec 21, 2015
Monday Dec 21, 2015
Welcome, to the radio magazine that brings you news, commentary and analysis from a Black Left perspective.
– The mayor of majority Black Flint, Michigan declared a state of emergency, last week, after health officials discovered a "toxic soup" of pollutants in the city's water – including a high risk of lead poisoning. The health crisis was created when an appointed emergency financial manager forced Flint to switch from Detroit's water system, to Flint River water. Michigan Republican Governor Rick Snyder has appointed Emergency Financial Managers to dictate the affairs of virtually every majority Black city in the state, denying local populations control of their own institutions. In Detroit, water has been shut off to tens of thousands of poor people. We spoke with Thomas Stephens, a people's lawyer who's been active in the resistance to state and corporate takeovers in Michigan.
- On January 8th through the 10th, Philadelphia's Temple University will host a conference on the Black Radical Tradition. Keynote speakers include Angela Davis, Robin D.G. Kelly, Cornel West, V.J. Prashad, Anthony Monteiro, and Charlene Carruthers, of Chicago's Black Youth Project 100. The title of the conference is "Reclaiming our Future: the Black Radical Tradition In Our Time." Larry Hamm, chairman of the Newark, New Jersey-based People's Organization for Progress, will take part in one of the conference panels. There has not been a mass movement in Black America for a very long time. We asked Larry Hamm if the Black Radical Tradition is more than just an academic subject.
- More than one hundred supporters of Mumia Abu Jamal gathered outside a Scranton, Pennsylvania, courtroom, as a federal judge heard arguments about why state prison authorities should be forced to treat Mumia for Hepatitis C. The nation's best-known political prisoner came close to death, earlier this year, from complications of the disease. Joe Piette is a member of the Family and Friends of Mumia Abu Jamal. He says Mumia isn't just fighting for himself.
- New York based writer and political analyst Eric Draitser recently returned from a fact-finding trip to Venezuela, where the Socialist Party founded by the late Hugo Chavez lost badly to the rightwing opposition in legislative elections. The opposition won two-thirds of the seats in the national legislature. Draitser's latest article on Venezuela is titled, "The Revolution That Will Not Die." Although the Socialist project in Venezuela is not yet dead, Draitser agrees that it has suffered a major setback.